How did you get started with drums in the first place?
I started drums at age 12, when I saw the senior students at our school perform a drumming piece at a school assembly. After watching, I just knew 'that's what I want to do'. I later discovered jazz music and fell in love with the flow and improvisational aspect. Ever since, I have been performing professionally in many bands, in many styles of music!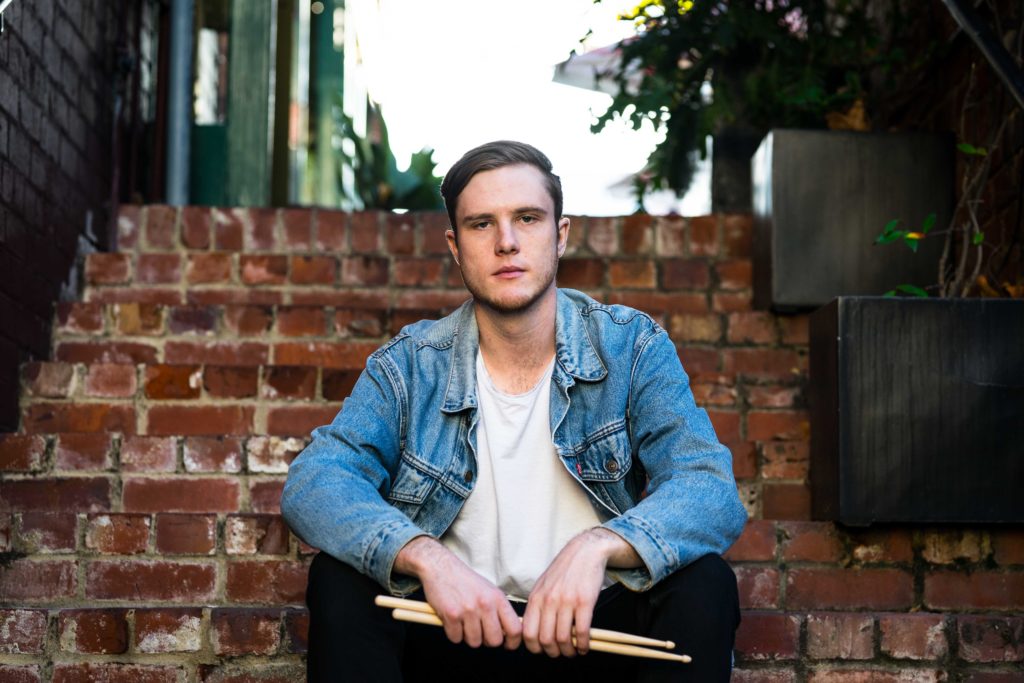 Any drumming inspirations or musical influences that shape your style as a drummer?
My favourite drummers would have to be Nate Wood, for his groove and incredible sense of time. Eric Harland, for his immaculate touch and facility on the drums. Benny Greb, for his dynamic control and his concept of groove. The list could go on! But these are a few of my favourite drummers.
Can you tell us a bit about your studies and education?
After graduating high school, I was fortunate to be accepted into WAAPA straight from school. I studied there for three years, completing a Bachelor of Music Performance (Jazz). Post WAAPA, I did some travelling overseas and attended the Croatian Drum Camp, where I got to study with drumming masters such as Steve Gadd, John Riley, Heracio Hernandez, and Claus Hessler. After returning to Perth I was incredibly inspired to take my studies further, so I enrolled in an Honours Degree at WAAPA in Jazz Performance, where I received a First Class Honours! I am continually finding new ways to express and explore music everyday and look forward to new musical experiences in the future.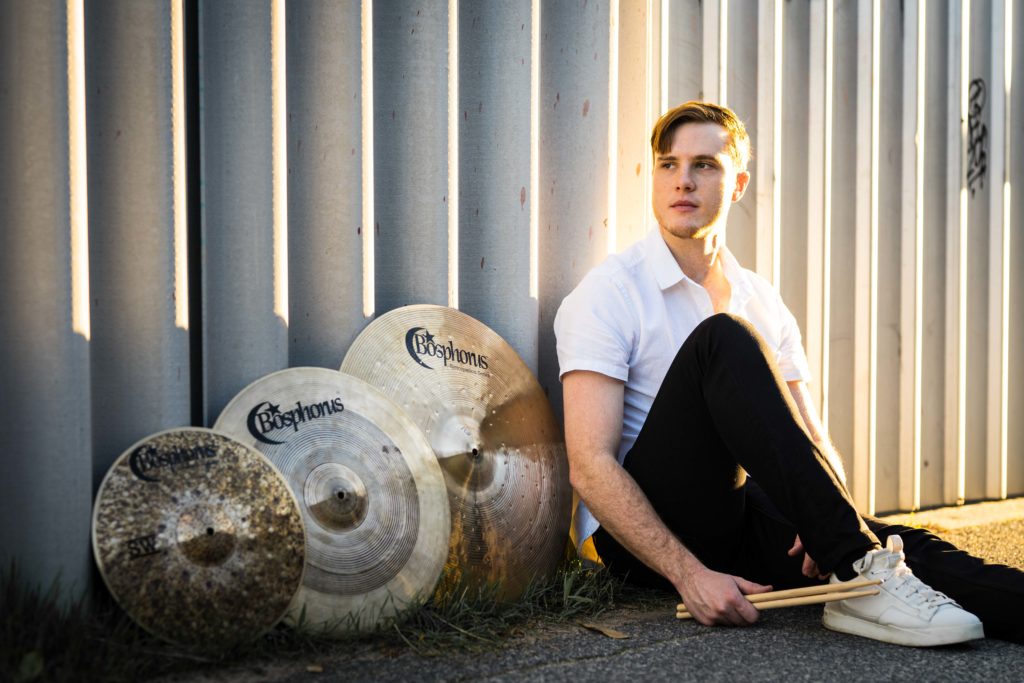 Do you have any experience with musical composition and improvisation?
I studied composition at WAAPA, and have written and recorded two albums under my own name. As well as my own projects, I have composed collaboratively with bands such as MELVE and ARDENT. Studying jazz I have dealt with improvisation a lot! I am continually finding new ways to practise and explore improvisation and am comfortable improvising sections, solos, and more on recordings.
What is your favourite track to play along to (?) and which musician would you like to collaborate with most?
The Court Jester by Tigran Hamasyan, or Structure in Emotion by Avisahi Cohen, These are two artists I would love to perform with one day!
To book Ryan for a recording session click HERE!
Make sure to check out Ryan's most recent Spotify album 'Essence'…
Collaborations
Make sure to keep up to date via socials!