How did you first get into music?
We had an organ then a piano in the house growing up, which I would regularly play away on.  I only had a handful of lessons (I was too stubborn), but I was blessed with a good ear and a mathematical mind that helped me figure out patterns among the notes and chords.  In due course I would spend time in a couple of choirs and cover bands, as well as a job playing background dinner music on river cruises.  Song-writing emerged as a means of processing the more significant life events that would come up.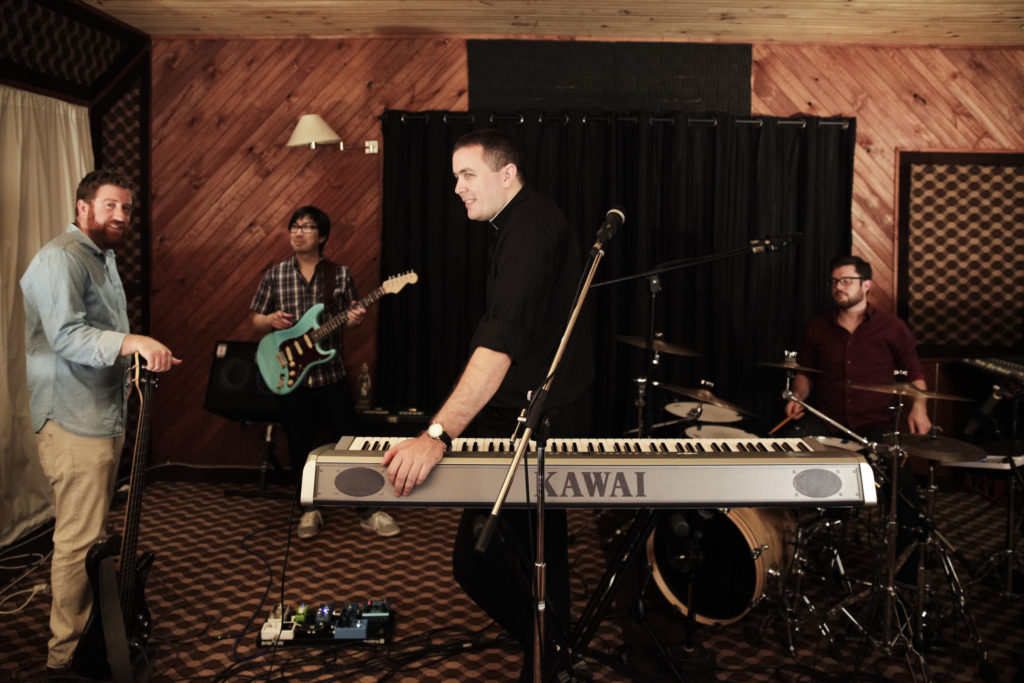 What influences your music?
Obviously the music I like to listen to is an influence on my song-writing, with my tastes probably becoming a bit more eclectic and old-school as I get older.  Sometimes it's a random riff or lyric idea that gets stuck in my head; sometimes it's hearing a great song and thinking, "I want to write something like that"; sometimes it's from playing a wrong note on the piano and thinking, "That sounded pretty good!".
Describe your creative process.
It's a bit like journaling or taking a photograph.  Some event or theme in my life grabs my attention to the point where I say, "I think there's a song in this."  Sometimes I can file the idea away for later if I'm too busy at the time, but once the song-writing has begun in earnest I generally need to get the bulk of it done within 2-3 days before the spirit of the moment passes.
How does faith tie into your music?
The more serious songs I wrote in my youth were generally either about my spiritual searching or love songs.  So as I returned to the practice of the Catholic faith and then began studying for the priesthood, I wasn't sure what if anything would happen with my song-writing.  Obviously I wouldn't be writing love songs in the conventional sense; I didn't feel inclined to write praise and worship music; and I don't feel qualified to write liturgical music – so I wasn't sure what was left.  I'm slowly rediscovering my song-writing voice within this context – suffice to say that lockdown 2020 helped get the creative juices flowing again!
How did you find Artisan Music and how was your time working in the studio?
I was looking to produce an original song for a church project, and mutual friends of Patrick recommend him highly.  I've since returned for a few more projects and I'm now working on a debut album. Patrick and Simon are good fun and they know their stuff.  I generally have a decent feel for what I'm looking for musically, but I'm a bit of a novice in technical matters, so I rely on their know-how and honest feedback.
Check out Fr Mark's new song, Easter Sunday Morning, recorded & mixed at Artisan Music!