How did you first get into music?
I felt compelled to learn guitar after hearing Spanish guitar played on the streets in the Philippines when I was a kid. The first classical pieces I learned were popular Spanish works — "Romance" and "Asturias". The first time I heard each piece I was captivated by their majestic beauty and knew I wanted to perform these songs myself.
I played Asturias for John Howard at a school assembly when he was the Australian Prime Minister. It was a motivating experience for me and made me realise that people were taking my music seriously.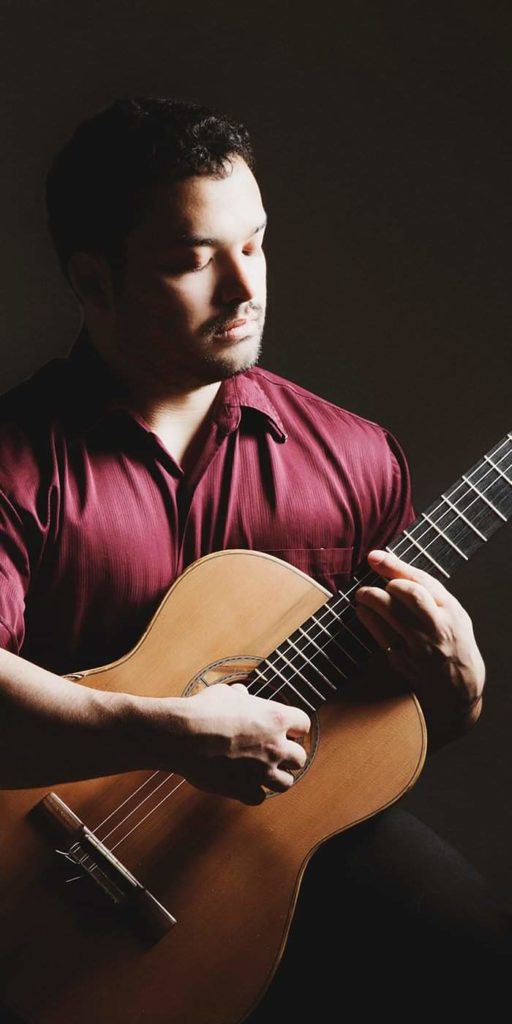 How would you describe your sound?
Classical music is typically well-defined and deliberate. When learning new pieces written by other composers, I like to hear how the leading experts play them — the classical guitarists John Williams and David Russell have been a major influence on my style. However, after learning a piece, I like to perform it in my own style accordingly to the story or emotions I wish to convey. Musically this means using my own dynamics, articulations, tempo and expressive techniques where appropriate.
What does your creative process entail and what influences your music and this process?
When writing my own pieces, the process is very different to how I learn music. I get my inspiration based on music I hear in my dreams at night and themes I imagine when I am improvising. Occasionally, these themes are borrowed from other music.
If I like particular themes or phrases, I will spend a few days improvising around them in my spare time. Occasionally these improvisations expand into verses or movements, which I collect together to form a complete song. In this sense, my compositions have an improvisatory character to them which evolves over time.
In this sense, my music is never static and my compositions tend to coincide with important life events — dedicated to special individuals. Music gives me a way of expressing how I feel or how I wish to feel, reflected through sound that resonates with people at a core level.
For me, music is a universal language that I have used to communicate and connect with people, including myself, in a way that words alone do not provide. People think musicians play music, but really it's the music that plays us.
How did you find Artisan Music?
I found Artisan Music after searching online for a recording studio in Perth that could record classical guitar. Their prices were affordable and when I visited them for a free consultation I felt like they really knew what they were doing.
Working in the studio was a great experience. The staff were very friendly and helpful. It turned out to be much simpler than I had imagined and it was an enjoyable experience. The staff made some good suggestions and their expertise helped me create the sound I was looking for. My only regret is that I did not spend more time practising. I suppose this is the curse of art — musicians chase perfection, especially in the field of classical music.

I highly recommend Artisan Sound to other musicians.
Have a listen to 'Epic Journeys' and make sure to keep up with Daniel's music projects via social media!