How did you first get into music?
I got my first guitar when I was six years old and I still have it to this day. It was around the time I was seven that I developed a love for KISS, specifically the 'Hotter than Hell' album (on vinyl of course) that I received for Christmas. I guess, this was about when I discovered I wanted to be a rock star! Growing up, I listened to whatever was popular at the time like MJ and Madonna. Looking back, this is probably where I got my commerical pop interested from. As I got older, I became more attracted to heavier rock, spandex and big hair and the sounds coming from bands like Van Halen and Bon Jovi. This article should be called 'Confessions of a Music Producer'!
The first keyboard I received was a Casiotone 401 with wood panelling and all! Later when I started working at Park Pianos, I bought a Yamaha DX7. At the time, my goal was to learn to play in a band, so my keyboard teacher (when I was working at Parks) taught me aurally – to recognise pitch and chords etc, and also, how to emulate the playing style instruments not covered by guitar drums bass etc. He taught me a-lot about pianos and music. He was the one who got me into Howard Jones and Tears for Fears! Oh the 80s!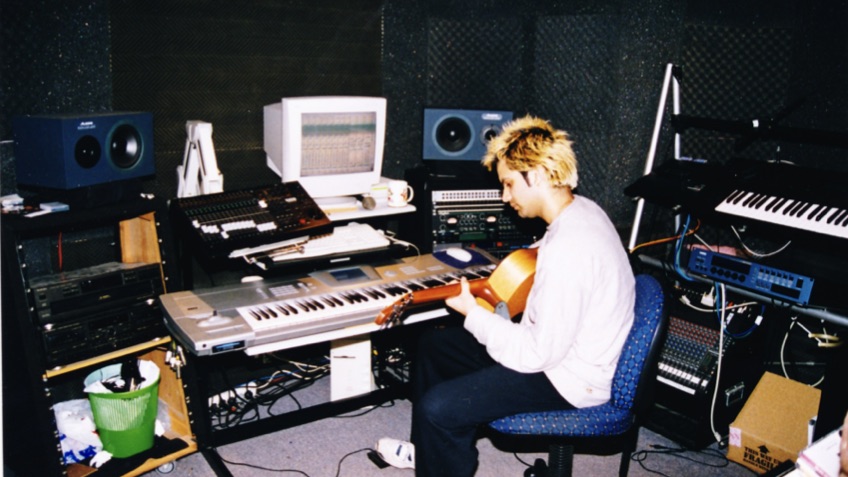 At what point did you know you wanted to pursue music as a career?
I was working in the synthesiser section at Music Park (Park Pianos), which, as a natural progression, morphed into recording studio equipment and computer music software etc. My time at Park's is probably what got me into recording, sound and music production. One of my colleagues (now grammy award winning mix engineer Ainslie Grosser), had the idea of starting a commercial recording studio upstairs (The Upper Room), which recorded an early Jebadiah album amongst a heap other bands of the time. I really got into it back then, starting my first production business from home called 'Rocket Audio Productions' and was lucky enough to work as a studio assistant to Nuno Bettencourt (Extreme), who was working on a song for (His then wife) Suze Dimarchi (Baby Animals). I learnt so much about music production and mixing just in those couple weeks, working late nights after my shift in the music shop. This was all back when I had 'young man' stamina!
How did you purse a career in sound?
I pretty much learned as I went. I was selling the gear at the time, so I felt a responsibility to know how to use it. I later started getting into EDM and worked with a UK producer named Trixta. I learned a lot about programming beats and using filters etc. I had a fair understanding about synthesis from my keyboard sound creation days, but using those techniques as the song's progressing, was fairly new to me at the time.
Where has music and sound production taken you?
I have had the pleasure of touring South America as a musician with Richard Walley. My task throughout the trip was to prepare all the music tracks we would play to. I had an amazing time, experiencing different cultures and living out the rock star fantasy from my youth! Sound production has given me the opportunity to work with big names in the industry like Nuno Bettencourt and Adam Brand.
Back in 2000, I produced a CD for the Catholic church ministry I was in called, Flame Ministries International. Over the next few years, I travelled around the world with an evangelist directing music and promoting the CD. It took me to places like Singapore, Malaysia, Mexico (again), USA, UK, Uganda and other states in Australia. It was awesome working with such talented people from so many different cultures.
What inspired you to start up your own studio (or was that always the dream)?
I guess my real passion has been song creation & music production. I love taking a song someone has written and making it sound awesome! My love for pop music arrangements and experience in programming really helps. There's nothing better than sitting back at the end of a production and feeling like 'wow!'. Hearing a song you've worked on pop up on a playlist or on the radio in amongst other songs, is truly an awesome feeling! Running a recording session and mixing a song comes with the territory. I've been doing this for a while and I've gotten pretty good at it.
What are your go-to plug-ins at the moment?
My go-to plugins often change a bit over time as I don't like to stagnate. I have so many plugins I've collected over the years, every now and again I'll have a 're-discovery', or even a discovery, especially if I got the plugin as part of a bundle or something! My favourite vocal production plugin at the moment is 'Vocalsynth' by Izotope. I'm waiting to use it more when I get more pop production work. 'Brauer Motion' by Waves is cool for adding movement to sounds and I love the 'Shadow Hills Mastering Compressor' on my master buss!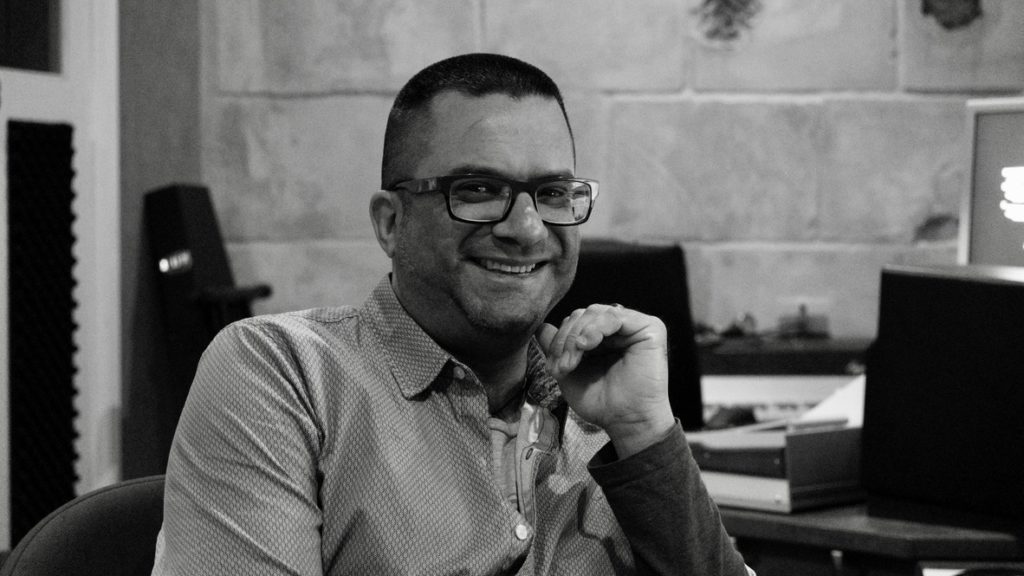 Wow! While reflecting back on my professional life for this article, it's amazing to see how far I've come and how much I've achieved over the years! You don't really notice these things when you're in the trenches, hustling!

These days, I'm happily married with a beautiful young daughter… Artisan has really settled here in Malaga with an awesome team making it all happen! I'm looking forward to what the future holds for me. Hopefully I'll be continuing to work with amazing local bands and artists!